Dental Veneers in Marbella [2023]
and how to avoid a fake Marbella veneer disaster!
How We Create Stunning, Natural Smiles in Marbella
Are you self-conscious about your yellowing, worn smile?
Natural veneers in Marbella can dramatically improve both the attractiveness of your face, and your self-confidence.
Over time our teeth can look yellow, dirty, worn-out & asymmetrical, and this can lead to our face looking older, less radiant than it once used to, and less attractive.
Natural veneers are the solution to help you feel confident to smile without holding back.
The key term here is 'natural'. In society these days there are far too many walking examples of fake veneer makeovers where instead of making the face look more attractive, the veneers serve as distraction.
We are specialists in natural veneer treatments in Marbella, with Marbella's largest gallery of before and after photos of 1000's of happy patients.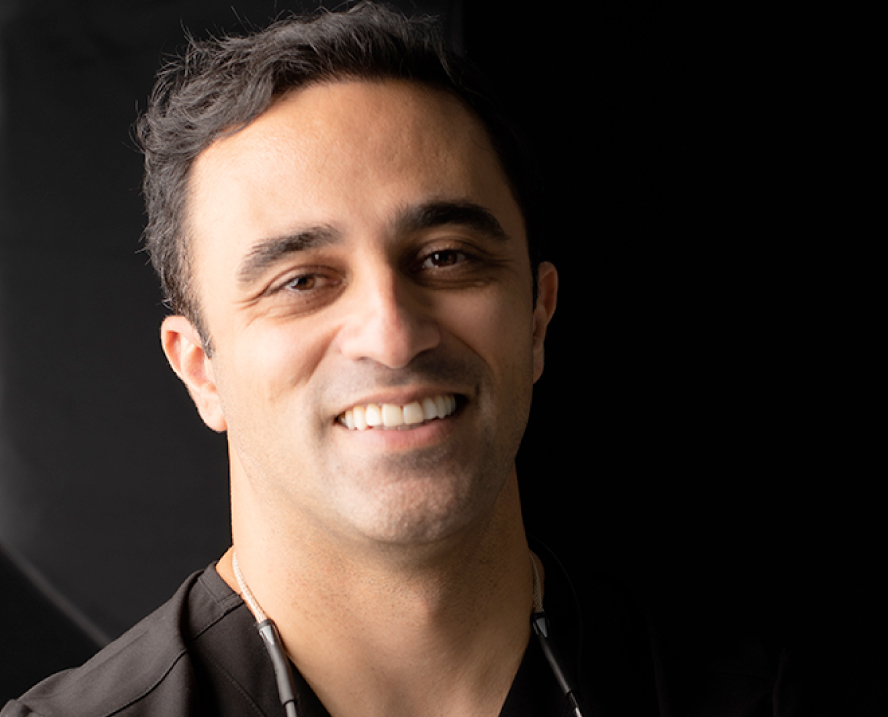 Achieve a Natural Smile with
Dr. Hami from New Zealand
The Best Cosmetic Dentist for Veneers in Marbella
Dr. Hami understands that sometimes you can feel frustrated and disappointed when you look into the mirror and wonder 'what happened to the beautiful smile I once had?'.
Dr. Hami has helped thousands of patients get a head-turning, natural smile with veneers that help make a patients face even more attractive, and not the subject of private whispers as people comment on other peoples fake veneers asking each other 'what has that person done with their smile?!'
How we achieve such natural results with our Marbella veneers:
1
Dental Veneers Consultation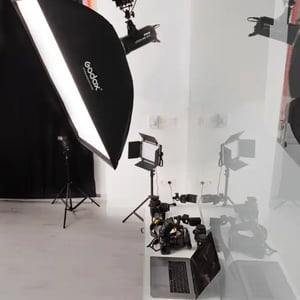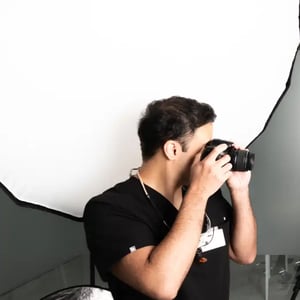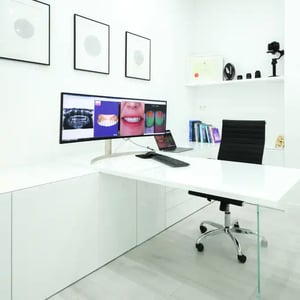 Book your veneer consultation and Dr. Hami will take a series of photos, and analyse your smile real-time. He will listen to your concerns and desires, and give you options on how to achieve the best veneer design for your face. All the key points will then be emailed to you as an Aesthetic Study Report.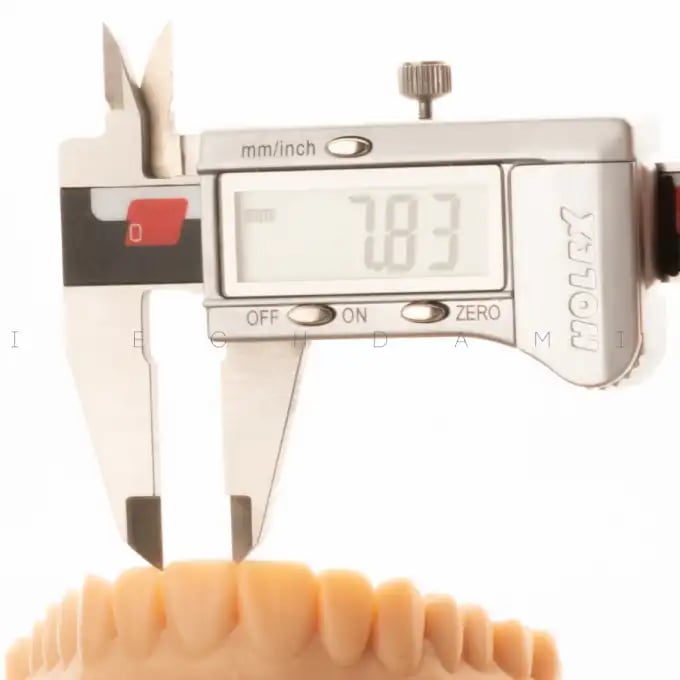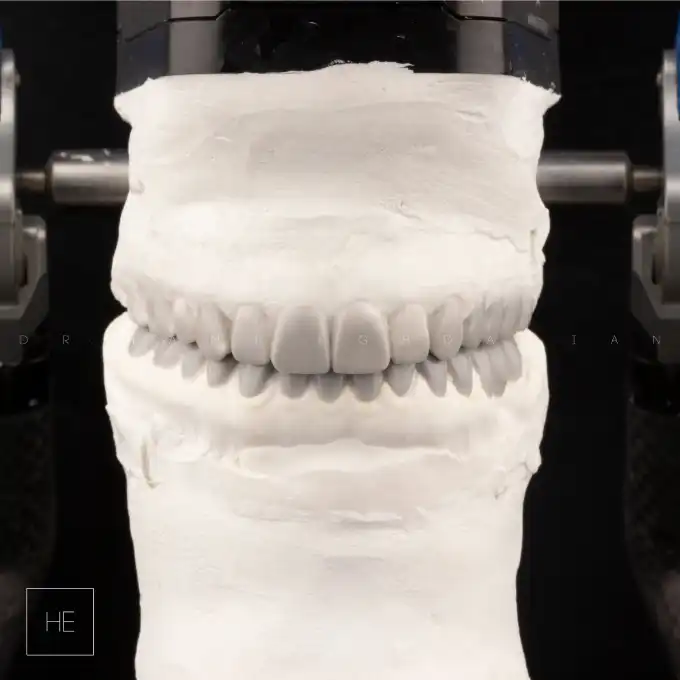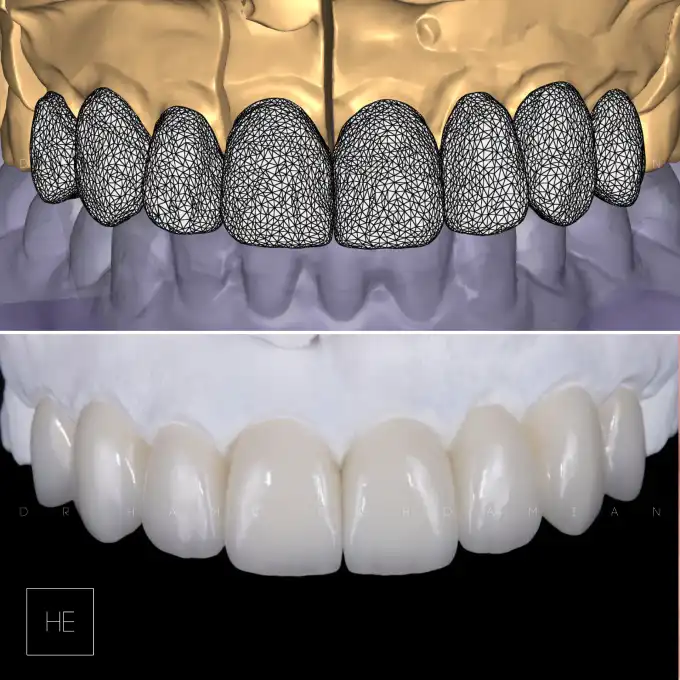 To help you better understand what veneer smile works best to make your face even more attractive, Dr. Hami will make an initial dental veneer design what is tailor-made to work most harmoniously with your facial proportions.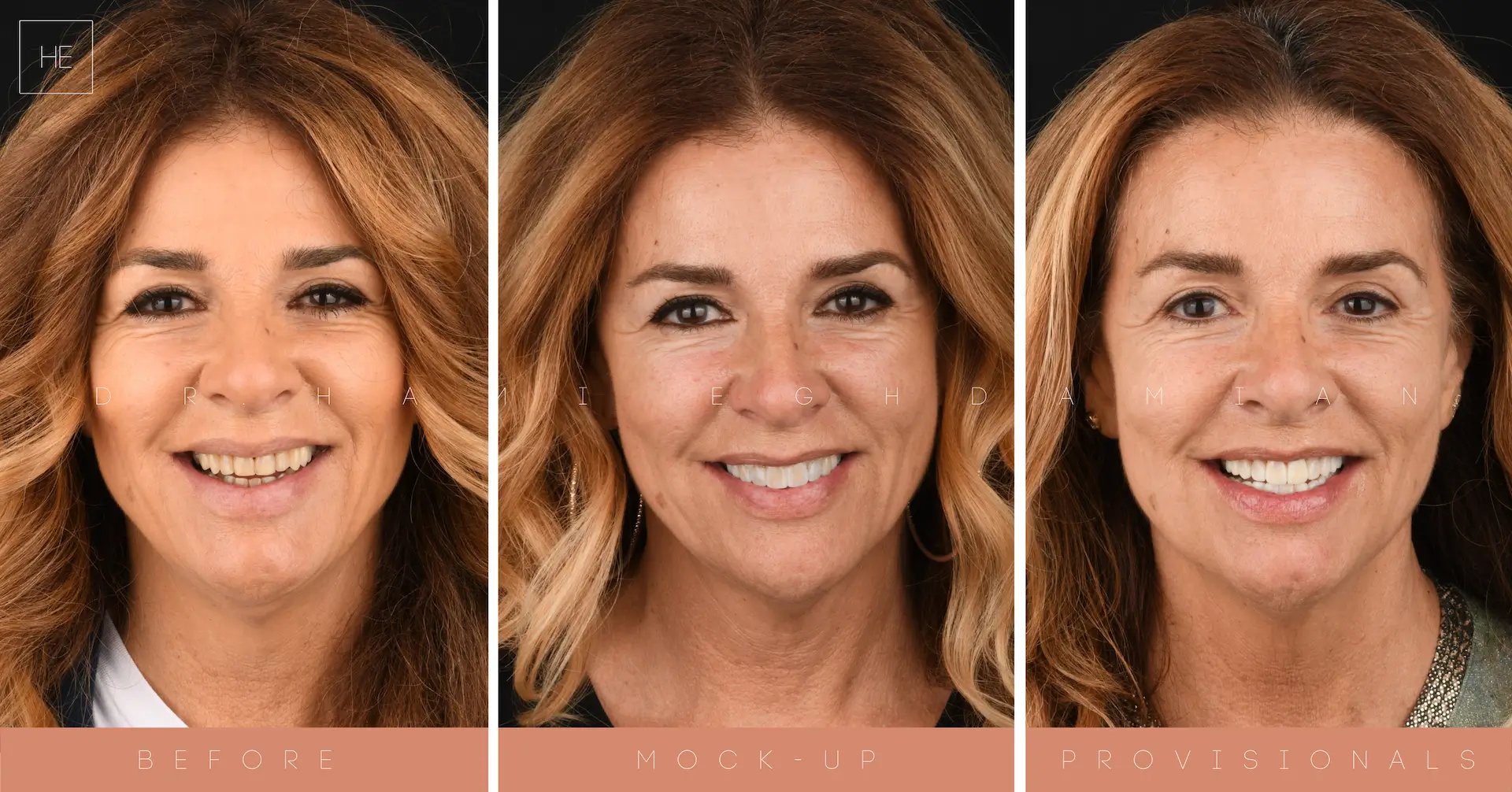 Dr. Hami will then show you how this veneer design will look like on your face by means of a veneer mock-up. A series of professional photos will be taken, and in many occasions you can actually go home with your dental veneer mock-up physically in your mouth for you to show you family and friends.
Sometimes based on how both the patient and Dr. Hami see the appearance of the dental veneer mock-in in their mouth, we order a slightly modified version 2 or 3. Rest assured that the case will never begin until you are completely happy with the vision in mind of your final result.
4
Prep teeth & place provisional veneers to 'test-drive' out the new look
When you are 100% happy with the dental veneer design we would then book you in to prep your teeth. Once the teeth are prepped, we take an impression and send this to our master ceramist to begin making the dental veneers. In the meanwhile you will have provisional veneers placed so you can better assess the new look and get used to the way they feel. Typically the next day you would meet with Dr. Hami to talk about the look and make suggestions on any final adjustments you want to make to them prior to bonding.
How much of my teeth will you have to touch?
Rest assured that you are not getting this carried out by a novice dentist still in the early stages of their learning curve, and they remove too much tooth tissue. Dr. Hami will never leave you with stumps (that's crowns!) and his veneer preps are the most refined possible, after 20 years of dentistry & having treated 1000's of patients. In most cases only around 0.5mm of enamel reduction is required, and in some scenarios he can even do 'no-prep' veneers, where nothing is removed!
Everything depends on the needs of your mouth and if you want to reduce the amount of enamel removed from little to none, many times this is also possible with the intermediary step of Invisalign orthodontics first to gently push your teeth backwards a little to create space for the layers of veneer porcelain we want to bond to achieve your result.
5
Bond the veneers & smile like never before!
After a 1-2 week wait for the veneers to be made we would first show you what the veneers look like on your teeth before bonding them. If you still wish to make any changes prior to final bonding, no problem! Only once you are 100% happy would we bond the veneers and you can start receiving all those new compliments saying what a truly beautiful smile you have!
Natural veneers in Marbella, when done well, have the power to make your face more attractive, younger and more radiant.
Book your Marbella veneer consult appointment with Dr. Hami and start an exciting new chapter in your life, today!
Our Marbella dental veneers are incomparably natural & beautiful!
Frequently Asked Questions About Veneers at Our Marbella Dental Clinic
What are dental veneers in Marbella, and how can they enhance my smile?
Dental veneers in Marbella are thin shells of porcelain or composite material that are custom-made to cover the front surface of teeth, improving their appearance. They can address issues like staining, gaps, and misalignment.
Do you offer porcelain veneers treatment at your Marbella clinic?
Yes, we offer porcelain veneers treatment at our Marbella dental clinic. Porcelain veneers are known for their durability and natural appearance.
What is the cost of dental veneers in Marbella?
The cost of dental veneers in Marbella can vary depending on several factors, including the number of veneers needed and the material used. We provide personalized consultations to determine an accurate cost estimate.
How long does the veneers procedure take at your Marbella clinic?
Typically, the veneers procedure at our Marbella clinic can be completed in two to three appointments. The initial consultation, preparation, and placement of veneers are the key stages.
Is a veneer dentist near me necessary, or can I visit any dentist for this procedure?
While any dentist can technically perform veneer procedures, it's advisable to choose a dentist with expertise in cosmetic dentistry, like our Marbella clinic. This ensures the best aesthetic outcomes.
Are veneers in Marbella a permanent solution?
Veneers are a long-lasting solution but may require replacement after many years. The lifespan depends on factors such as oral hygiene and maintenance.
Do porcelain veneers in Marbella require special care?
Porcelain veneers are stain-resistant but still require good oral hygiene practices. Regular brushing, flossing, and dental check-ups are essential for their longevity.
Can I get veneers in Marbella to fix chipped or broken teeth?
Yes, veneers can be an excellent solution for chipped or broken teeth, providing a seamless and natural appearance.
Do veneers in Marbella look fake?
No, when done by an experienced dentist, veneers in Marbella should look natural and blend seamlessly with your existing teeth.
Are there any alternatives to veneers for smile enhancement?
Depending on your specific concerns, alternatives like teeth whitening, dental bonding, or orthodontic treatments may be considered. Our Marbella clinic will discuss all options during your consultation.
Can veneers in Marbella fix crooked teeth without braces?
Veneers can camouflage minor misalignments, but for more significant issues, orthodontic treatments may be recommended.
Are veneers reversible if I change my mind?
Veneers are not reversible, as a small amount of enamel is removed during the preparation process. It's crucial to be sure about your decision and discuss any concerns with our Marbella dental experts beforehand.
Book a Veneer Consult Appointment
Price range
We have different types of dental veneers in Marbella, and different processes depending on patient expectation, so our price range per veneer ranges from 695€-1495€.
*Final Veneer Cost Only
Additionally, you would need a temporary dental veneer (from 89€/tooth) & a wax up (from 295€ per arch).