Dentures in Marbella
If you are missing one or many teeth, an efficient way to restore the lost spaces in your dental arch, is with a removable denture. Dentures are made in collaboration with a dental laboratory, and taken about 5 short visits to your dentist, with typically a gap of a week between appointments as the lab constructs the denture.
Dentures can be made of either acrylic (good because it's light weight and relatively cheaper), or metal (good because it's typically thinner, and can be used for finer constructions).
Traditional full upper and lower acrylic dentures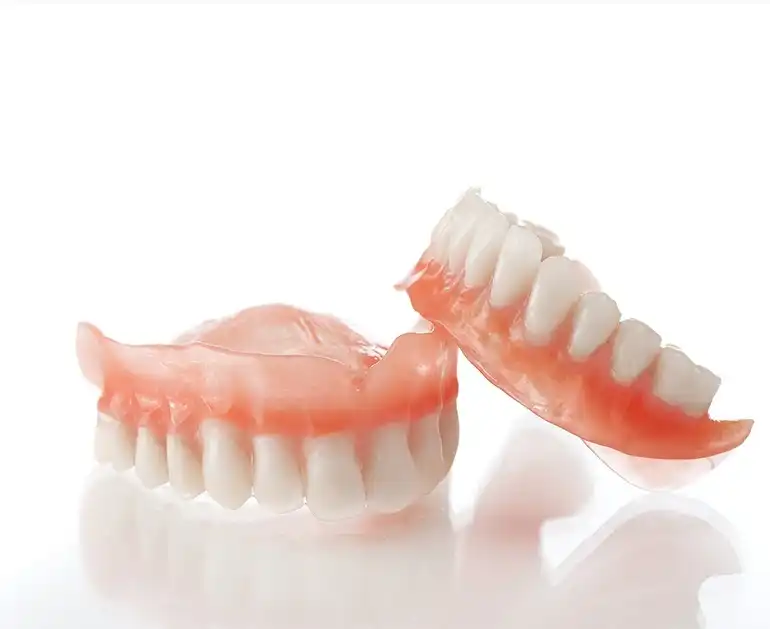 Metal and acrylic partial lower denture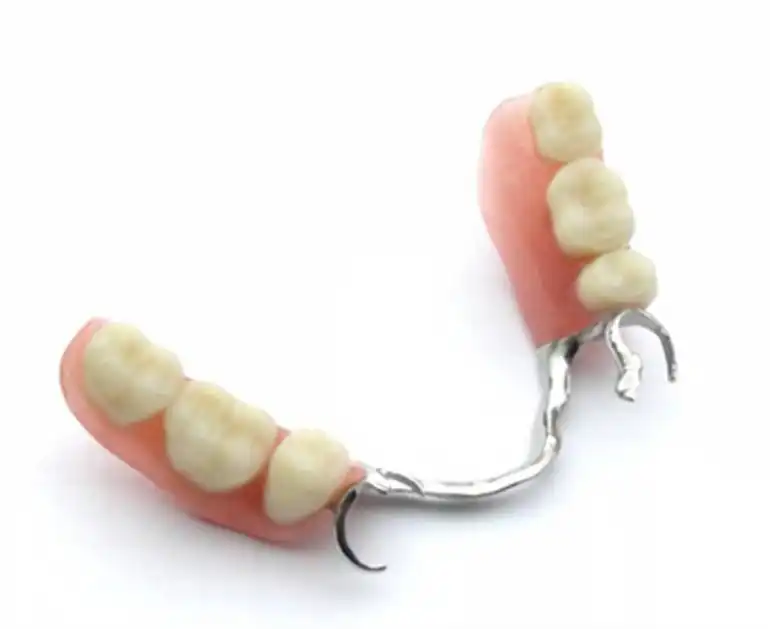 The R&H DENTAL Difference
The difference between the sets of dentures we make here at R&H DENTAL are noticeable to any patient who has ever had some made with us. Firstly, we take our time. Usually you'll need about 5 separate sessions as we make minor adjustments and send them to the dental laboratory for fabrication. Secondly, we used advanced dental gadgets to make sure your bite is in a comfortable position, in relation to your skull and face. This form of registration ensures comfort, long-term stability, and decreases hugely the chances of you developing jaw joint pain due to badly made dentures.
Implant-Supported Overdentures
The greatest advances made in removable prosthodontics are that they can be put over dental implants now, and can 'click' into place. This means that the traditional problem of loose dentures is no more. Arrange a free consultation with one of our specialist dentists at R&H Dental for a thorough explanation, and to see what is best for you.
Full upper implant-supported over-denture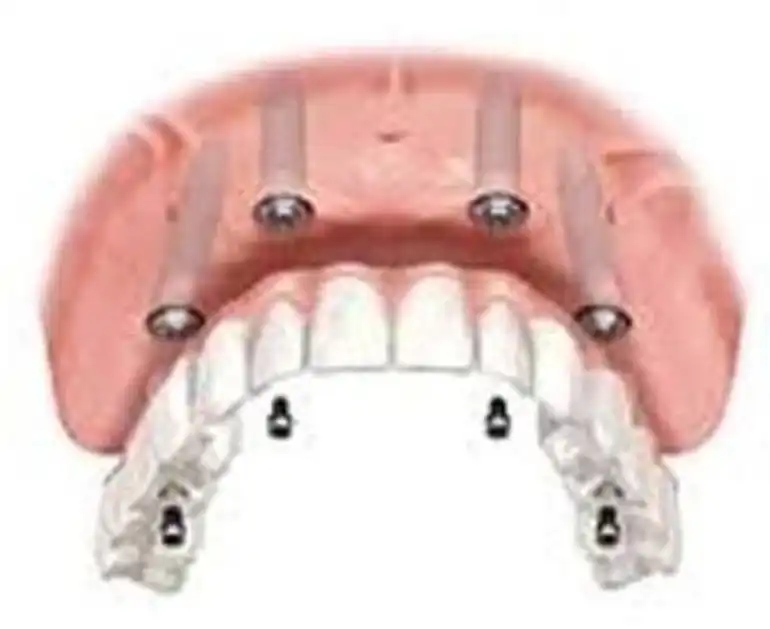 Fixed permanently into place, you don't need to take them out at night, and can clean them like you would your natural teeth
Full upper implant-supported over-denture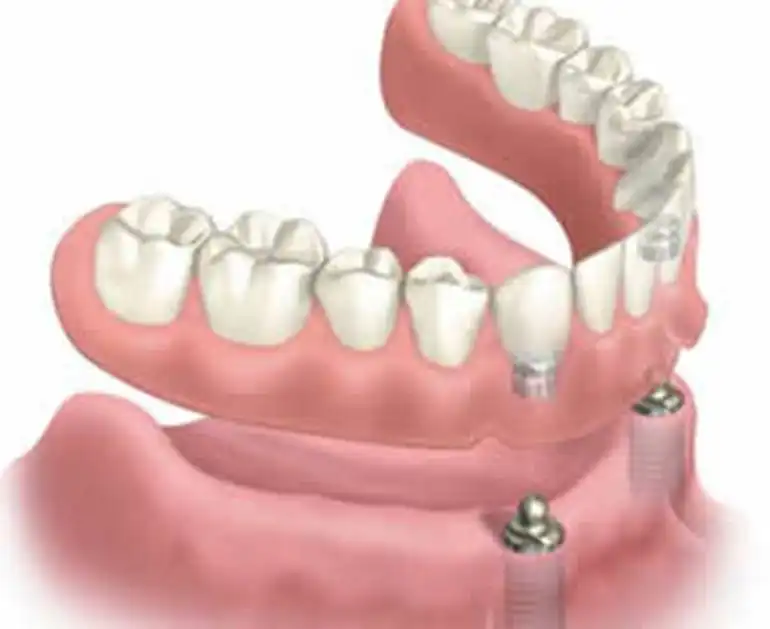 Removable in nature, they ´clip´ into place, but when in the mouth are extremely stable and don´t move around all the time like traditional lower dentures.
Price range
895-1095€ per arch depending on aesthetics of the teeth, whether the denture has a metal framework or not, and the complexity of the case.