#1 TRUSTED DENTISTS IN MARBELLA FOR ENGLISH-SPEAKERS
4.9/5 Rating | Trusted by 6500+ Patients..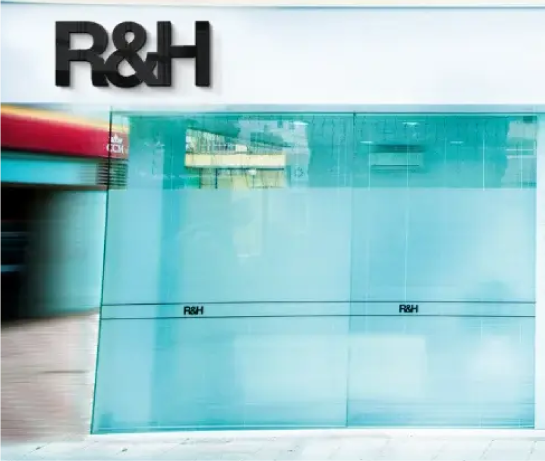 #1 TRUSTED DENTISTS IN MARBELLA FOR ENGLISH-SPEAKERS
We go the extra mile with every dental treatment we offer! For example, with our dental implants we offer a lifetime guarantee. In fact we are the only dental clinic in Marbella which offers a written guarantee on all its treatments!
Also, rest assured that all our dentists in Marbella have a minimum of 15-30 years of experience each, so you are not being practiced on' by any inexperienced dentists. Our philosophy of dentistry in Marbella is 'do it right the first time', and we have assembled the best dentists in Marbella, at the best dental clinic in Marbella, to achieve this objective.
INCOMPARABLY BEAUTIFUL RESULTS!
We create stunningly natural results, and help you to avoid a fake smile makeover disaster! We encourage all our patients to compare our Before & After Photos to any other dental clinic in Marbella, to see that we don't just speak about beautiful results, we prolifically demonstrate them!
Dental aesthetics has one of the highest failure rates of any dental treatment in Marbella, mostly because at the end of the treatment the patient doesn't like the final outcome. Their smile looks the same as millions of other people with fake looking teeth. That is why our cosmetic dentist in Marbella, Dr. Hami from New Zealand, focuses on natural aesthetics, to give you human-looking teeth, that are natural, but also stunning.
Veneers when done right, can significantly improve the attractiveness of your facial aesthetic. So book a consult with the best dentist in Marbella, to see how we can help you achieve a head-turning smile!
#1 TRUSTED DENTISTS IN MARBELLA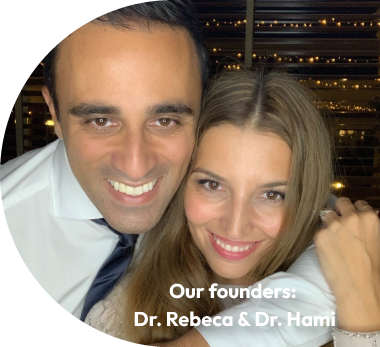 Are you an English-speaker, and are anxious about finding a good dentist in Marbella that you can trust?
We have made it our mission to be the most trusted dentists in Marbella.
We are not here for short-term gain, we plan on being Marbella's most trusted dentists for decades to come, and we will do everything to keep and expand that sterling reputation.
Let us show you and your family why we have already gained the trust of 6300+ patients just like you in Marbella.
THE BEST DENTAL CLINIC IN MARBELLA
Our Marbella dental clinic design is a reflection of the attention to detail we also take inside of your mouth. Beauty, leanliness, symmetry and class. Rest assured that you are in the cleanest dental clinic in Marbella, with the most advanced technology!
We cater primarily to English-speakers living Marbella, so feel confidant that you will be greeted in English, and feel fully understood by our Marbella dentists.
THE BEST DENTIST'S IN MARBELLA
All our Marbella dentists have between 15-30 years of experience each! Every dentist in Marbella has to go through a steep learning curve, and you can rest assured that with our dentists you are not being experimented on by a novice. All our dentists have earned their 10,000 hours!
R&H Dental
Insurance Clinics | Franchises
Traditional Private Dental Clinics
Dentists experience
English-speaking
dentists
Technology
Original before/after photos
Written guarantee
Transparent pricing
Unrushed appointments
*The above are average generalisations in Marbella, and exceptions do exist.


Great place with excellent service. Everyone is very friendly and welcoming. You barely have to wait to be seen, which is definitely something rare when going to see a doctor. The technology is super advanced and the place is very modern and clean. The doctors are very professional and deliver great results, while the supporting staff is extremely helpful ...


Thank you very much for your work! Very professional clinic, excellent level and standard of work with the latest technology. Dr.Hami and his team did a great job - the final result exceeded my wildest expectations. Highly recommend this clinic to all people, who want to smile more often with beautiful and healthy teeth like mine!


I have been a patient in RH Dental clinic in Marbella for number of years now. My case was not easy as I had heavily worn out teeth which also needed orthodontic treatment. Dr Hami, one of the owners and a specialist in cosmetic dentistry, took care of my smile transformation. I ended up with full mouth reconstruction (combination of porcelain crowns+ veneers) ...
BOOK YOUR 1ST
CHECK-UP
,
FREE!
Not ready to book yet? Check out our Treatments page to see what's involved, view our Transparent Pricing & our Written Guarantee!
FREQUENTLY ASKED QUESTIONS
What does the guarantee cover?
All our dental treatments in Marbella come with a written guarantee, free for the public to read on our website, here. The main condition for the guarantee to remain valid is that a patient has a check-up and cleaning at R&H DENTAL every 6 months. All our terms & conditions, however, can be found by visiting our Guarantee page
Where can I see your prices?
At the top of all our treatment pages: Here. Just click on the dental treatment in Marbella you're seeking and you'll see starting price, and at the bottom of the page there is the price range, and some additional useful information.
How do you achieve such natural-looking results?
In a word: experience. Having the most prominent dental clinic in Marbella, where people who want great aesthetics, have very high expectations, has meant that for over a decade we have had to perform at the top of the industry.
Over time, our cosmetic dentist - Dr. Hami from New Zealand - has refined his eye for aesthetics, to achieve the right balance in terms of tooth size and shape, as well as colour. The key word here is balance. We have learnt over 1000's of patients to mimic nature the closest possible.
What dental treatments do you specialise in?
Although we are multi-disciplinary dental clinic in Marbella, our main specialities are porcelain veneers, smile makeovers, dental implants & orthodontics.
We, of course, also offer general dental services like check-ups, fillings, root canals, extractions & cleanings.
Does everyone in the clinic speak English?
We sure do! We have dentists from New Zealand, Ireland, Finland & Spain, and even our dental hygienist Nuria, who is Spanish, spent many years in the United Kingdom, and so her English is excellent.
What services does R&H Dental Clinic in Marbella offer?
R&H Dental Clinic in Marbella offers a comprehensive range of dental services, including general dentistry, cosmetic dentistry, orthodontics, dental implants, oral surgery, and more.
Why should I choose R&H Dental Clinic over other dental clinics in Marbella?
R&H Dental Clinic stands out as one of the best dentists in Marbella due to our experienced team, state-of-the-art technology, personalized care, and commitment to achieving optimal oral health and beautiful smiles.
Are the dentists at R&H Dental Clinic in Marbella qualified and experienced?
Certainly, our dentists in Marbella are extensively qualified and have 15 to 30 years of experience in various dental specialties, ensuring that you receive the highest standard of care and expertise.
What sets the dentist in Marbella at R&H Dental Clinic apart?
Our dentist in Marbella distinguishes themselves through their commitment to continuing education, innovative techniques, and personalized treatment plans tailored to each patient's unique needs.
How can I find the location of the R&H Dental Clinic in Marbella?
Our dental clinic is conveniently located in the heart of Marbella. You can easily find us by searching "dental clinic near me" or using our address on online maps.
Are you a dental clinic in Marbella that offers emergency services?
Yes, at R&H Dental Clinic, we understand that dental emergencies can happen. Our Marbella dentists provide emergency dental care to address urgent issues promptly.
What can I expect during my first visit to R&H Dental Clinic in Marbella?
During your initial visit, our Marbella dentists will conduct a thorough examination, discuss your dental history, and create a personalized treatment plan to address your oral health goals.
How can I schedule an appointment at R&H Dental Clinic, the best dentist in Marbella?
Scheduling an appointment is easy. You can call us directly, visit our website, or use the "dentist near me" search to find and book an appointment at our Marbella dental clinic.
What makes R&H Dental Clinic a trusted choice for dentists in Marbella?
R&H Dental Clinic's commitment to patient-centered care, experienced dentists, advanced technology, and a comprehensive range of services make us a trusted and preferred dental clinic in Marbella and the surrounding areas.